Tough designed backpack – characterized by quality
The RUIGOR ICON 47 is the result of years of development and Swiss ideology. With the ICON 47, we offer an all-purpose backpack that fulfills all of your travel storage needs worry-free of any product downtime. In order to ensure your valuables and electronic equipment the best protection, we enhanced our bag with individual-designed, padded compartments, which also accommodate your tablet and laptop up to 15.6 inches. In addition, the bag is designed with ease of daily use in mind.
Total volume of 30 liters
Separated compartments for electronic devices
Nowadays, backpacks are exposed to many different highly demanding situations. Without optimized compartments for electronic goods, they might get damaged. To overcome scratches and protect your products fully optimized against bumps, we designed individual protection compartments for all your electronic products. With this RUIGOR backpack, you can carry all your electronics without any worries.
Water-repellent fabrics
In all weather conditions and anywhere in the world, you must be able to rely on your backpack. When your backpack is not optimized for all weather conditions, the situation may occur where your documents or essential goods can no longer be used after a rainy journey. Our bags are finished with water repellent fabrics that ensure that your personal belongings are adequately protected in any weather conditions. Save yourself a lot of worries and annoyances by wearing a RUIGOR bag.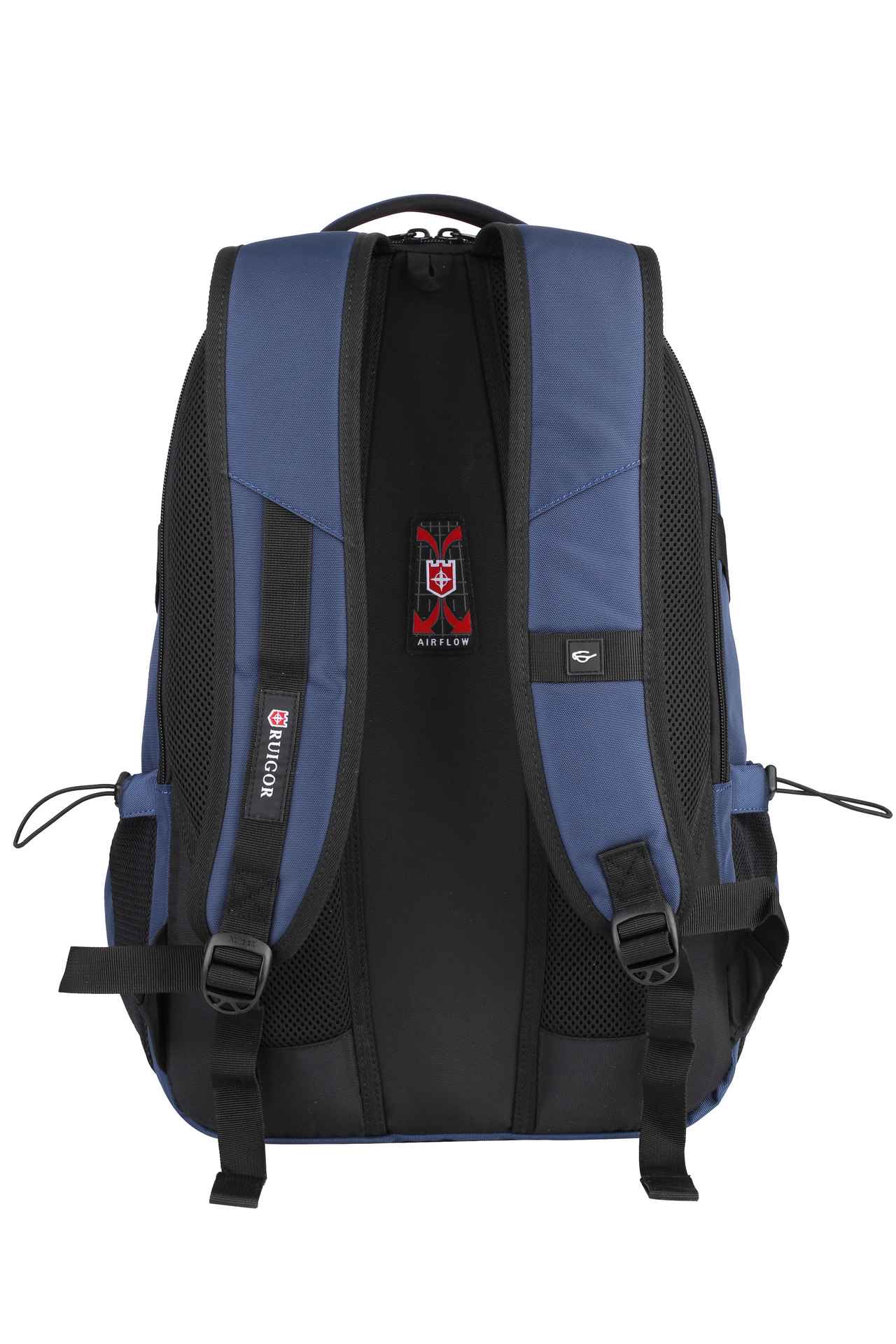 Carrying comfort
When having an "On The Go" and a highly demanding lifestyle, comfort is more important than ever. Wearing bags that are not optimized to supply you with maximum comfort could result in neck and shoulder complaints. To bring you the best carrying experience, we designed all our bags with the focus on ergonomics and ultra light wearing. Wearing a RUIGOR bag is not only a good choice to optimize your journey, but also a responsible choice for your health.