RUIGOR ICON 78 SAC À DOS NOIR POUR ORDINATEUR PORTABLE
RUIGOR ICON 78 SAC À DOS NOIR POUR ORDINATEUR PORTABLE
RUIGOR ICON 78 SAC À DOS NOIR POUR ORDINATEUR PORTABLE
€99.99
Le RUIGOR ICON 78 est conçu pour le succès. Conçu sur papier et construit à partir de zéro, ce sac est notre réponse à la question comment vous pouvez transporter tous vos besoins quotidiens aussi efficacement que possible. Un compartiment rembourré est conçu pour votre ordinateur portable et votre tablette de façon à les protéger des égratignures et des chocs. Grâce à notre système de compartiments astucieux, vous pouvez ranger tous vos objets séparément pour un accès facile en cas de besoin. Avec l'ICON 78, vous êtes assuré d'avoir un sac à dos adapté à toutes les situations.
---
Optimized for efficiency, with an all-time design.
The RUIGOR ICON 78 is built for success in mind. Designed on paper and built from scratch, this bag is our answer to the question of how you can carry all your daily necessities as efficiently as possible. A padded compartment is designed for both your laptop and tablet so that they remain protected from scratches and bumps. With our intelligent compartment system, you are able to store all your items separately for easy access whenever you need them. With the ICON 78, you are ensured to have a suitable backpack for every situation.
Total volume of 28 liters
Carrying comfort
When having an "On The Go" and a highly demanding lifestyle, comfort is more important than ever. Wearing bags that are not optimized to supply you with maximum comfort could result in neck and shoulder complaints. To bring you the best carrying experience, we designed all our bags with the focus on ergonomics and ultra light wearing. Wearing a RUIGOR bag is not only a good choice to optimize your journey, but also a responsible choice for your health.
The result of years of research and quality testing.
RUIGOR backpacks are all built according to the extra-statutory Swiss quality standards. Characterized by toughness, durability, functionality, and comfort, we strive to provide you with nothing than the best. All our products, materials, and fabrics are tested over and over again to ensure you a stable and robust product.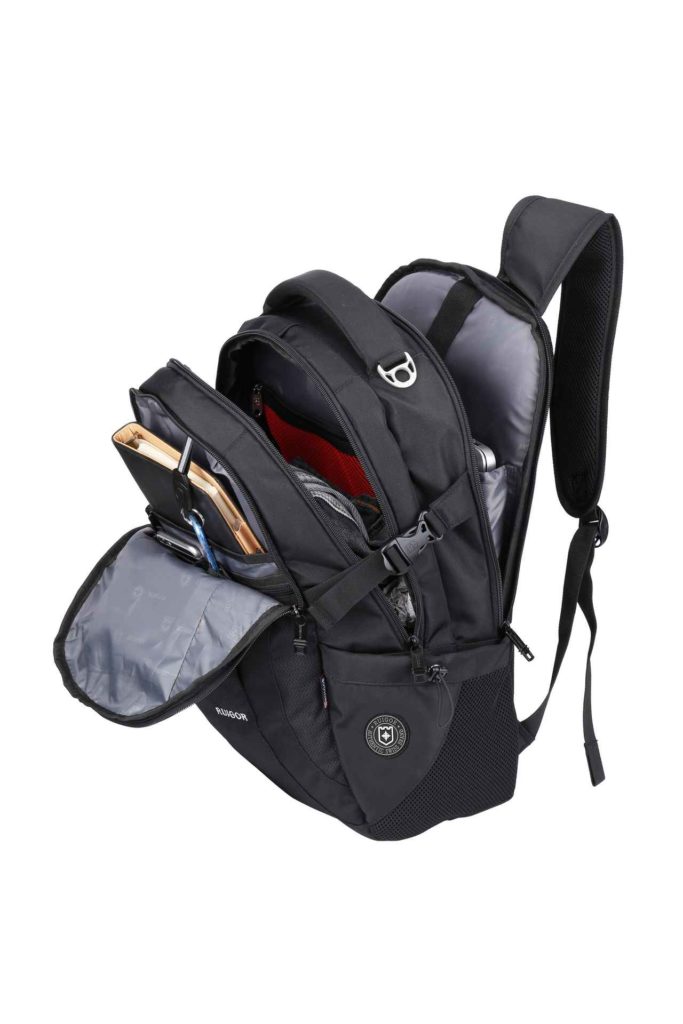 Separated compartments for electronic devices
Nowadays, backpacks are exposed to many different highly demanding situations. Without optimized compartments for electronic goods, they might get damaged. To overcome scratches and protect your products fully optimized against bumps, we designed individual protection compartments for all your electronic products. With this RUIGOR backpack, you can carry all your electronics without any worries.
Informations complémentaires
In case you want to change your privacy settings (e.g. issue consent or revoke an already issued consent) please click on the button below.
Settings