Freedom times of COVID is a central topic we need to talk about. Our lives changed overnight, in a way we could not have imagined. Therefore RUIGOR is launching a campaign in line with its values and ideals: Freedom and liberty. And to do so, we have engaged with a team of wonderful people to talk about it. We have selected our partners for their different backgrounds, work, and hobbies. Our ambassadors come from 4 different European countries, bringing different ideas, dreams, and worries. Let us introduce our fantastic team:
▪Personal Trainer
▪7x IFBB Men's Physique Champ🥇
▪3x Overall Champ🎖
▪5x ViceChamp🥈
▪Headcoach @team_sty
Chang is a wonderful person with a happy, ready to help attitude. He is a body builder…and a very successful one! Having won 15 international competitions, it is our absolute pleasure and honor to have him in our team for this new campaign. We are excited to hear his opinion about "Freedom times of COVID"!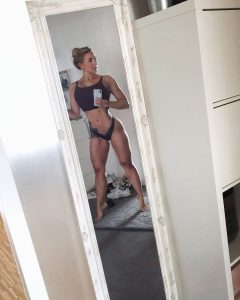 Anna is an amazing woman from Germany who hits the gym at any time she can. Her incredible body astonishes many people, but it is her sublime attitude and friendly manners who make her such a special person! We are honored to work with Anna and excited to hear her thoughts about freedom and liberty!
Carlo comes from Italy, where he recently decided to move from the big town Torino, into the Aosta Valley.  Liberty and nature were the main reasons. And here, with so many beautiful mountains all around him, COVID has a profound impact on his freedom of movement. So, are you curious to see what thoughts he will share with us? We certainly are!
Vittorio is a comedian, and one of the really fun ones. What is the freedom to him? Maybe it's about freedom of speech. Well, who knows…stay tuned to get updated.
Michele's day begins, wondering how he can make the new day an adventure! And he succeeds every damn day in his intent! His Instagram profile is a clash of fantastic places and experiences. His Idea of Freedom will certainly not go unnoticed.
Paolo is a passionate traveler. He travels up and down, left and right…apparently without ever getting tired. And with his camera on his side, he delights the world with his astonishing frames. So, how has COVID impacted Paolo's life and his concept of liberty? Soon we will know!
Tino is another star from Germany. His funny videos and positive attitude towards life have brought so many smiles to people!!! He is also an active member of the LGBT community and an arising Instagram star. Follow Tino for many fun videos. And his concept of freedom? Well, it is soon time to find that out!
Welcome Manu, our superstar, and model from Spain! With the
CIty 37
, our city backpack par excellence. Beach body and sunny boy…we can't await his pictures and ideas of freedom!
Christian lives in the city with the highest quality of life: Vienna. He is famous for the impressive pictures he takes and his ability to use light in his favor. What does a person who lives in the "best city on Earth" have to say about freedom? We will soon find out!
Our half greek actor Jorgos, is going to have a strong concept of freedom! As the country who invented democracy and a man who has always followed his dreams, freedom, and liberty are topic he loves to talk to about. And soon he will share it with anyone who cares!
Nacho from Spain brings style and class. We are excited to have him on the team, for the tons of great ideas he has already contributed. A fascinating man with a clear vision, and clear ideas. His concept of freedom is soon to be discovered!
Last but not least, Jose from Spain! Engaged in the LGBT circle, he will add some strong opinions regarding freedom. We are looking forward to his opinion "Freedom times of COVID".
If you want to see the results of our Summer campaign, tune in on #RUIGOR and #Builttothrive.